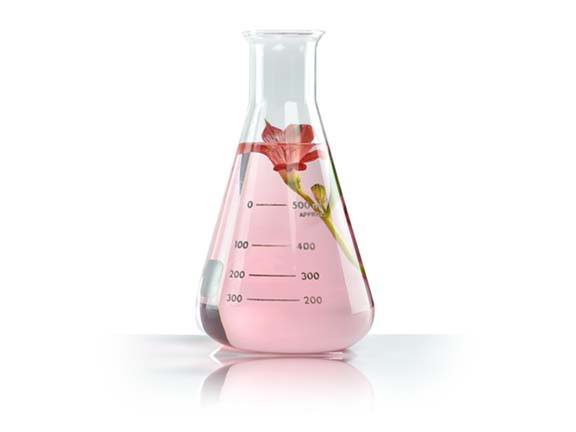 ---
Scientifically Proven Results

---

Skin aging is a complex biological process influenced by combination of endogenous or intrinsic (genetics, cellular metabolism, hormone and metabolic processes) and exogenous or extrinsic (chronic light exposure, pollution, ionizing radiation, chemicals, toxins) factors.

These factors lead together to cumulative structural and physiological alterations and progressive changes in each skin layer as well as changes in skin appearance, especially, sun-exposed skin areas.

In contrast to thin and atrophic, finely wrinkled and dry intrinsically aged skin, premature photoaged skin typically shows a thickened epidermis, mottled discoloration, deep wrinkles, laxity, dullness and roughness. Gradual loss of skin elasticity leads to the phenomenon of sagging.

Slowing of the epidermal turnover rate and cell cycle lengthening coincides with a slower wound healing and less effective desquamation in older adults. This fact is important when esthetic procedures are scheduled.

On the other side, many of these features are targets to product application or procedures to accelerate the cell cycle, in the belief that a faster turnover rate will yield improvement in skin appearance and will speed wound healing.

The overall collagen content per unit area of the skin surface is known to decline approximately 1%/year. In older skin, collagen looks irregular and disorganized, the ratio of Col-3, to Col-1 has been shown to increase due, mainly, to a loss of Col-1.

Glycosaminoglycans (GAGs) are among the primary dermal skin matrix constituents assisting in binding water. In photo-aged skin, GAGs may be associated with abnormal elastotic material and thus be unable to function effectively.

The total hyaluronic acid (HA) level in the dermis of skin that age intrinsically remains stable; however, epidermal HA diminishes markedly.

Because of the fact that skin health and beauty is considered one of the principal factors representing overall "well-being" and the perception of "health" in humans, several anti-aging strategies have been developed during the last years.

Three primary structural components of the dermis, collagen, elastin and GAGs have been the subjects of the majority of anti-aging research and efforts for aesthetic-anti-aging strategies pertaining to the skin, from "anti-wrinkle creams" to various filling agents.

Our goal is to rely on the most important anti-aging strategies that research has nowadays in hand, including preventive measures, cosmological strategies, and topical and systemic therapeutics.