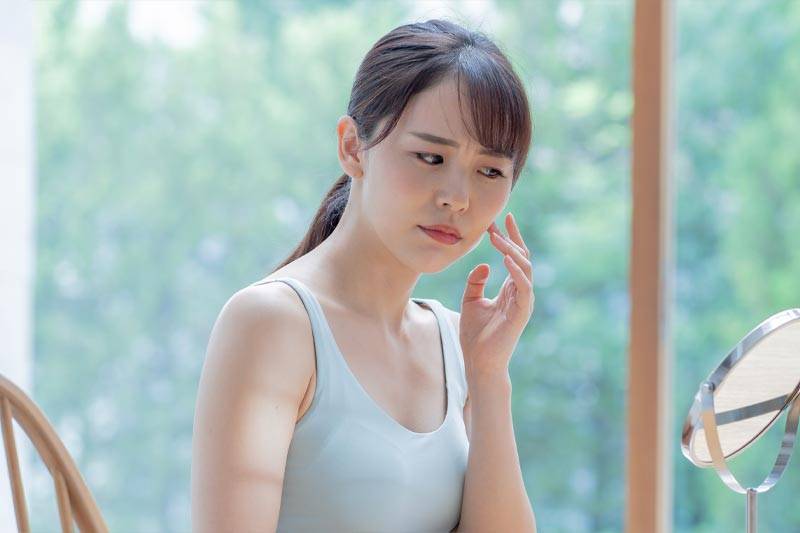 ---
How to Revitalize Dull Skin
---
Dull skin is skin that doesn't look bright, youthful or radiant. It is usually caused by dead skin build up, dry skin, stressed skin, and aging skin.
Follow the following steps to help revitalize dull skin:
---
---

The Hibiscus Nature's Scrubspecializes in exfoliating, rejuvenating, nourishing and tightening the skin. Contains Hibiscus Flower which stimulates Elastin producation and skin elacticity. Hibiscus also contains Alpha Hydroxy Acids that exfoliate the skin, clear and tighten the pores and allow skin care products to easily penetrate into the skin. Honey/Pollen/Propolis have incredible skin benefits including softening, hydrating, soothing and calming the skin and providing it with lots of nutrition and vitamins. Coffee Arabica tightens the skin, reduces
puffiness and treats cellulite. Apple Plant Stem Cell extract is rich with growth
stimulants.
---
---
---
To combine the benefits of Regenerative and Clarifying products, you can combine a toner of one type with a moisturizer of the second type.
---
---
Treat your skin with the following serums:
---

The Ultimate Glow Serumis a clarifying, hydrating and pores minimizing face serum. Gives the skin a glowing and plumping effect as well as a powerful long term brightening and antiaging effect. Contains Phyto-Ceramides which restores the natural skin barier function, Tremella is a powerful skin moisturizer and anti-aging nutrient. Smartweed is rich with anti-aging resveratrol. Organic Kakadu plum is the richest source of Vitamin C in nature. It brightens the skin and fights wrinkles. Willow Bark deeply cleans and minimizes the pores.
---

The Nature's Elixir - Skin Revitalizing Vitamin - Serum is an elixir that contains a mixture of natural and organic essential skin vitamins and nutrients from five skin Super-Nutrients. When used regularly this elixir brings back the skin's vibrancy and vitality and improves the skin's resistance to the various environmental stressors.
---

The Fountain of Youth - Skin Resurfacing - Serum is a Retinol alternative serum that provides overall reduction in fine lines, skin damage and pigmentation while stimulating collagen production, without the harsh side effects and drawbacks of Retinol (irritation, redness, scaling). Bakuchiol, unlike Retinol, does not increase the skin's sensitivity to the sun, but actually helps to make the skin less sensitive to the sun's harmful rays.
---
You can refer to the "How to Apply" page for further application details.
---