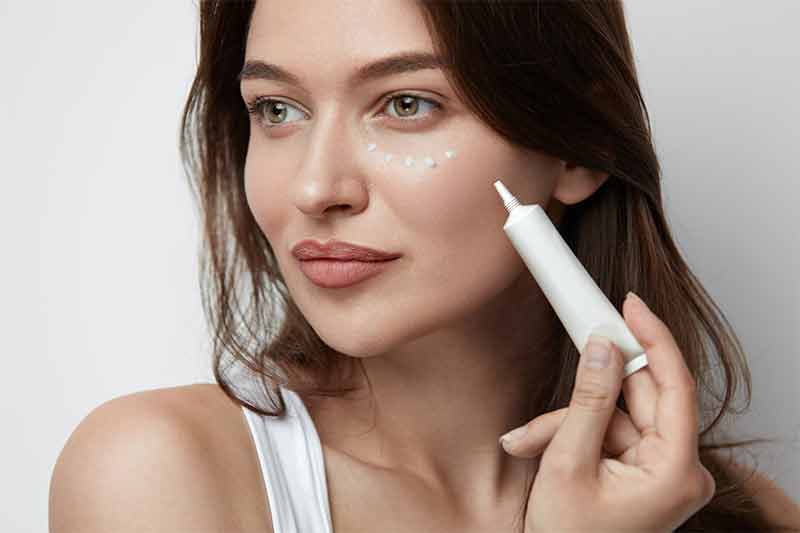 ---
How to Reverse and Prevent Eye Aging
---
Some of the most common signs of aging around the eyes include crow's feet, dark circles and under-eye bags.
Follow the following steps for the best eye care:
---
---
---

The Fountain of Youth - Skin Resurfacing - Serum is a Retinol alternative serum that provides overall reduction in fine lines, skin damage and pigmentation while stimulating collagen production, without the harsh side effects and drawbacks of Retinol (irritation, redness, scaling). Bakuchiol, unlike Retinol, does not increase the skin's sensitivity to the sun, but actually helps to make the skin less sensitive to the sun's harmful rays.
---

The Triple Elastin Pro - Skin Firming Elastin Boost - Serum is an essential component in skin care. As Elastin diminishes, the skin loses its elasticity and its ability to bounce back, often resulting in fine lines, wrinkles, and sagging. This Serum contains Glucitolcore-Containing Gallotannins (GCGs)" that inhibit the Elastin Degrading Enzyme in the skin "Elastase". When regularly used, Triple Elastin Pro increases the skin's Elastin and elasticity and miraculously maintains a permanently tight and youthful skin.
---
You can refer to the "How to Apply" page for further application details.
---