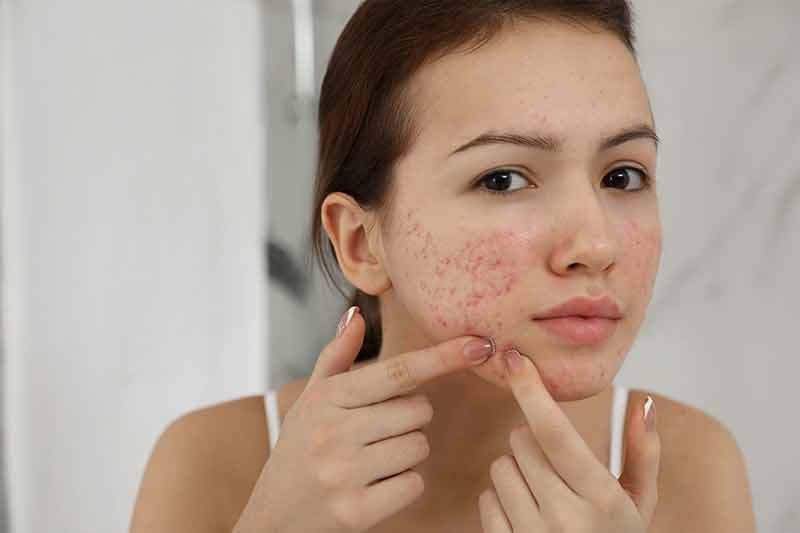 ---
How to Treat and Control
Acne and Blemishes
---
Acne is caused when sebum (oil), bacteria, or dirt clogs hair follicles. Acne can sometimes leave dark spots, pockmarks, or scarring on the skin. These are also types of blemishes.
Follow the following steps to help with acne control and clear blemishes:
---

Dead Sea Nature's Cleanse Foaming Cleanser is formulated to cleanse the skin, remove the accumulating sebum and shrink the pores. Orange Peel specializes in extracting blackheads. Its high content of Citric Acid exfoliates the dead skin and dries out acne. Bergamot is known to have strong anti-inflammatory and anti-infection properties which makes Bergamot an effective spot treatment of acne, blemishes, pigmentations, and acne scars.
---

The Hibiscus Nature's Cleanse Facial Scrub specializes in exfoliating, resurfacing and brightening the skin. Contains Hibiscus "The Magnificent Botox Plant" that stimulates the skin's Elastin production and elasticity. Also rich with the exfoliating natural alpha-hydroxy-acids (AHAs). Contains Rice and Buckwheat Ceramides which maintain deep hydration and Licorice which is known for its skin brightening and anti-inflammatory soothing properties.
---
---
You can refer to the "How to Apply" page for further application details.
---